/

Operations

/

Our history

/

1960s
The 1960s: Portfolio differentiation with focus engineering and construction companies
Continued strong growth and extensive residential construction lead to investments in engineering and construction companies. Even though the five largest holdings account for most of the portfolio value, the equities portfolio becomes differentiated to include holdings in more than 60 companies and a number of wholly owned subsidiaries.
Stig Ödmark became the new CEO in 1960 and was joined by his first colleague a few years later. At that time, it was already a challenge for unlisted family businesses to convert shares into more realizable assets. For this reason, Handelsbanken and Industrivärden formed Investment AB Promotion in 1962. Promotion acquired a number of family companies and was then listed, which would make it easier for former family owners to sell their shareholdings.
Industrivärden continued to diversify its holdings portfolio, often with companies that had already been included in the extensive portfolio of its predecessor, AB Handion, in the 1920s. These companies had continued to operate close to the sphere of Handelsbanken and now became regular holdings, such as A-betong, Boliden and Husqvarna. Industrivärden also bought stock in its founder company Handelsbanken.
Privately owned John Mattson Byggnads AB (subsequently JM) was acquired and became a new subsidiary. This was the start of a restructuring process in the construction industry, with Industrivärden quickly acquiring building materials company Olsson & Rosenlund and merging it with other building materials companies in its portfolio. The expanded Olsson & Rosenlund was then merged with John Mattson and Gullfiber to form the new JIMOR group (named after the initial and middle letters of the companies involved). Industrivärden's primary aim with this consolidation was to exploit the company's large land holding under John Mattson.
Other additions to the portfolio in the 1960s were Facit AB, Försäkrings AB Skandia, Pripps Bryggerier, Turitz and Tändsticksaktiebolaget. Through a new subsidiary, AB Delus, stock was also purchased in IBM, General Motors and Gunnebo Bruk.
Although SCA, Fagersta and Ericsson continued to be Industrivärden's biggest holdings in terms of value, the diversification in the late 1960s had gone so far that Industrivärden switched to reporting on its holdings by sector. For example, the forestry industry, engineering industry, electrical industry, construction industry, food industry, iron and metalworks, department stores, investment companies, banks, insurance companies and other companies.
By the end of the 1960s, Industrivärden had also grown in terms of staff. There were now six employees, with Nils Berggren as CEO. The Chairman was Tore Browaldh, son of Ernfrid, who was also Chairman of Handelsbanken, having just left the post as CEO.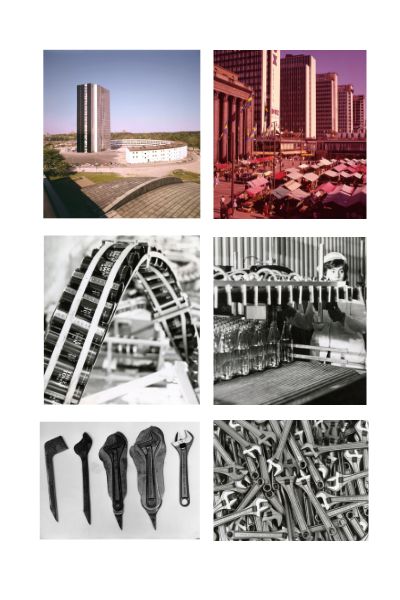 Last update: Apr 20, 2023